« Back to Staff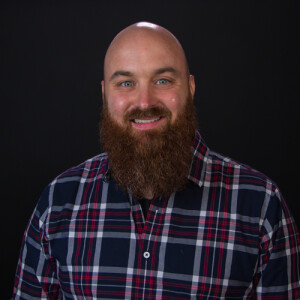 Rich Oppedisano
True North Church Pastor
PASSION
I exist to make God big and to inspire others to do the same (John 3:30). We are designed for eternal relationships with God and each other. Jesus' personalized approach to making disciples inspires today's Church to follow in His steps. Sure, relationships are messy, but they're central to God's beautiful plan! He transforms this doomed world by His grace, equipping the local church to preach the life-giving gospel. We must meet the critical needs of our community by demonstrating the deep love of Christ in all we say and do.
STORY
I'm thankful to have grown up in a loving, Christian home. My faith became genuine as a teenager and I fell in love with Jesus. While my band was playing at a coffeehouse, I saw other teens come to faith in Christ after I shared the gospel. It was on that very night in 1997 that I knew God had called me into ministry.
I married Bethany, the love my life. We enjoy family time with our three amazing kids, Emma, Jacob, and Maddy.
SKILLS
• Conversational, compelling preaching & teaching
• Servant leadership with a shepherding heart
• Futuristic vision casting Dynamic team building
• Training & equipping God's people to serve
• Creative problem solving
• A task-driven, people-centered personality
• A mastery of music, audio, and visual arts
EXPERIENCE
• Cornerstone Church | 2009-2018 Worship and Arts Pastor | cornerstonechurch.life
• Shelter Rock Church | 2005-2009 Worship Director | shelterrockchurch.com
• Elim Gospel Church | 2003-2005 Creative Arts Coordinator | elimgospel.org
• Ordained pastor through North American Baptist Conference
EDUCATION
• Dallas Theological Seminary | graduating in 2020 Masters of Arts in Christian Leadership
• Oral Roberts University | 1999-2003 / Bachelor of Music in Church Music
• Elim Bible Institute | 1998-1999
How God Led Temple to Rich
Temple learned of Rich Oppedisano through Southern Baptist networks in Upstate New York. Rich has been interviewed by Temple Staff on different occasions, including Pastor Darryl Craft. Rich was interviewed in person on May 25, 2018, in Rochester, New York, by Philip Slusher, Missions Pastor; and Larry Ponder, Business Administrator. Members of the SATURATE Church Planting Team visited with references in New York. The Temple Personnel Committee interviewed and approved Rich Oppedisano on Monday evening, July 16, 2018, as the church planter for the Rochester, NY, church plant. This assignment was contingent upon successful completion of the North American Mission Board Church Planting Assessment process. Rich and Bethany Oppedisano participated in North American Mission Board (NAMB) Church Planting Assessment August. 1-2, 2018, and received a "green light" for moving forward. The Oppedisanos will be at Temple August 20-30, 2018, to meet the Temple family and to allow Temple to become acquainted with them. The Oppedisanos will be in the Grand Foyer on Wednesday evening, August 22, at 7:15 p.m. to greet the church family. Rich will hold office hours at Temple during his time in Hattiesburg. Rich Oppedisano will preach on August 26 in the morning worship service in view of a call to pastor the church plant in Rochester, New York.