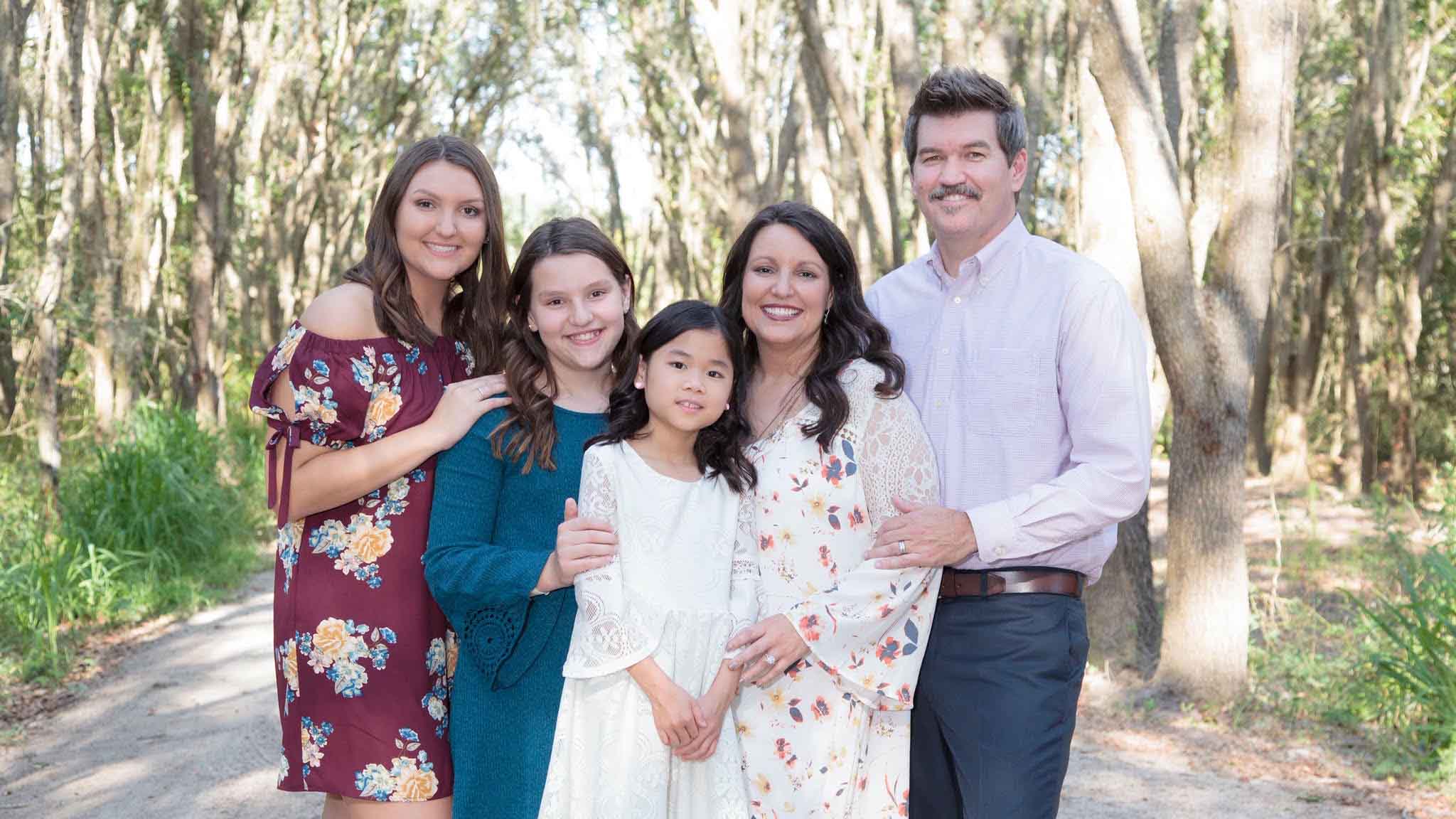 David Anthony Whitten, D.Min
Senior Pastor (updated 05/12/19)
Personal
David was raised in Alexandria, AL, and has been married to Melissa Dobbs Whitten for nearly 21 years. Together they have three children: Morgan, 19, is a freshman at the University of Central Florida; McKinley, 13; and Madison, 10, who they adopted from China in 2012.
David enjoys fishing, golf, basketball, cycling, reading and watching college football.
Education
Doctor of Ministry - New Orleans Baptist Theological Seminary - May 17, 2014
Master of Divinity - New Orleans Baptist Theological Seminary - December 17, 2005
Bachelor of Science in Sociology - Jacksonville State University - December 1999
Experience
2004-2019: Senior Pastor, FishHawk Fellowship Church, Lithia, Florida
2001-2004: Associate Pastor of Student Ministry, Bell Shoals Baptist Church, Brandon, Florida
1994-2001: Singles and Associate Pastor/Student Ministry, Mt. Zion Baptist Church, Alexandria, Alabama
Notes from FishHawk Fellowship Church:
Over the past 15 years, FFC has grown from an average Sunday worship attendance of 88 to over 2300 (over 5,000 for their 2019 Easter services) and the budget has increased from $156,000 to $3.4 million. FFC has reached or exceeded the yearly budgeted giving in every year except 2010.

Since 2004 FFC has baptized over 1300 people. In one day (October 13, 2018) Fishhawk Fellowship witnessed 75 baptisms.

FFC is currently the second largest giver to the Tampa Bay Baptist Association which consists of 170 churches and is the fifth largest giver in the association to the Florida Baptist Convention. Since 2004, the church paid off $2.5 million of debt seventeen years early.

In March of 2016, FFC began a 3 year, $5.6 million fundraising campaign in order to build a state of the art Multi-purpose Worship and Recreation Space. As pastor, David made a commitment to keep the church out of debt and to pay cash for this new facility. Construction began in March 2017 and ended February 2019. Giving finished ahead of schedule and they raised 104% of the funds needed to complete this project debt-free. According to the partners at INJOY Stewardship, FFC was first church out of over 4,000 they've consulted with to accomplish such a feat.
Watch Dr. Whitten challenge his church to give Jesus their "YES"
Transformed: To Give Jesus My All from FishHawk Fellowship on Vimeo.