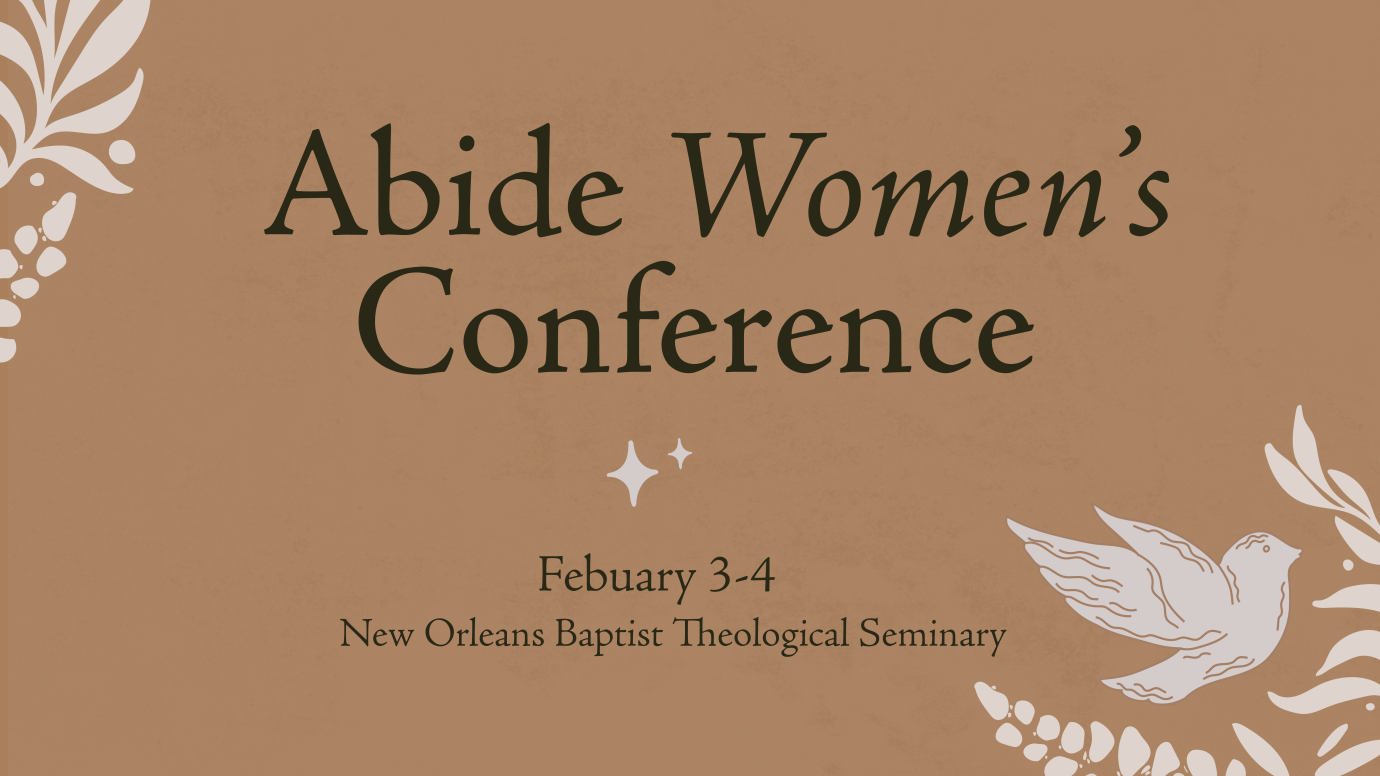 February 3, 2023 12:00am
Cost: $120.00
Contact:
Website: https://onrealm.org/tbclife/PublicRegistrations/Event?linkString=NzNjNjFkZjMtNzRhNi00NDhhLThkNjMtYWY0NzAxMTU2NzUz
We hope you'll join us for the 2023 Abide Conference, hosted by NOBTS and Leavell College!
Through rich Bible teaching featuring Kelly Minter, Tara Dew, and Stephanie Lyon, practical breakout sessions, and sweet times of fellowship, we hope you will leave this conference knowing how to abide with God by being a woman who lives missionally — in your home, neighborhood, community, and around the world.
Keynote speakers: Kelly Minter, Tara Dew, Stephanie Lyon
Arrive at the NOBTS, event begins at 6:30 pm and ends Saturday at 3pm. Lodging and Meals are provided. You may bring snacks and toiletries. Transportation is available.