E4 Bible Fellowship Training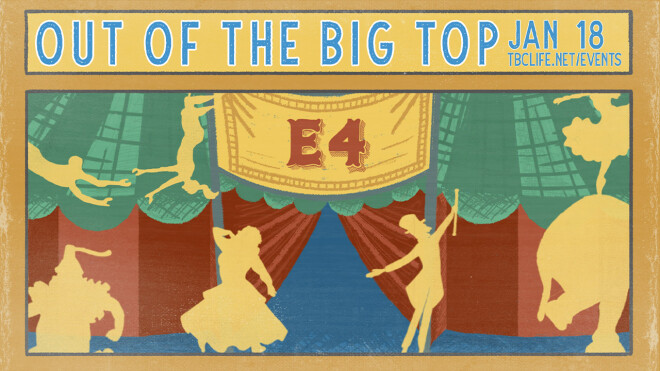 Friday, January 18, 2019, 5:45 PM - 11:30 PM
We invite all Bible Fellowship leaders and anyone who would like to be a leader to join us for E4!
E4 is a one-night conference designed, "to equip the saints for the work of ministry, for building up the body of Christ." - Ephesians 4:12. It's going to be a fun night full of fellowship and learning how we can better train up disciples and bring God glory.
Our focus this year will be on how Bible Fellowship and outreach is more than just a single event on Sunday morning.
E4 Conference Guide