Legacy of Faith Informational Dinner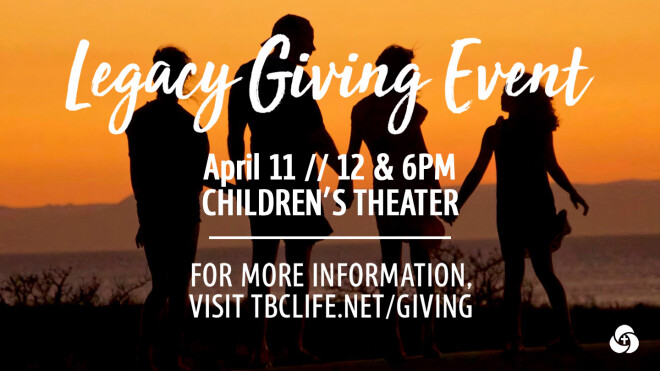 Thursday, April 11, 2019, 6:00 PM - 7:00 PM
Join us for an informational dinner to learn more about how Temple Baptist Church has partnered with PhilanthroCorp to provide formal estate planning year-round for church members at no cost to them.
Childcare is available but registration is required. For more information, visit tbclife.net/giving.
Please register by April 7th to let us know you're coming and if you will need childcare.