One-Night Seminars for Parents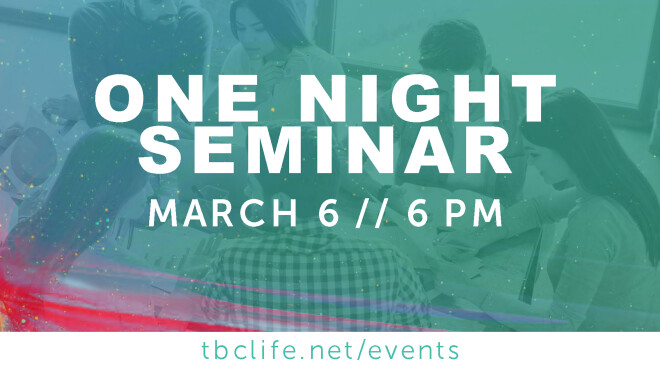 Wednesday, March 06, 2019, 6:00 PM - 7:00 PM
Parents are invited to attend our one-night classes geared for your season of life.
Available Classes
Family Discipleship at Home
Kelli Brent
What is your family discipleship strategy? Learn how to disciple your own children. This one-night class is a required training for 25 families who are committed to participating in a four-month pilot program for family discipleship. This program will include a free kit, games, prizes, and simple discipleship tools to use with your children.
Marriage, Money, and Your Legacy
Jim Bob & Crystal Mills
During this one-night seminar, we will cover four laws of marriage (priority, pursuit, possession, and purity), financial principles (budgeting, debt, and giving), and the effect these have on raising children.