Bloom - Women's Ministry Event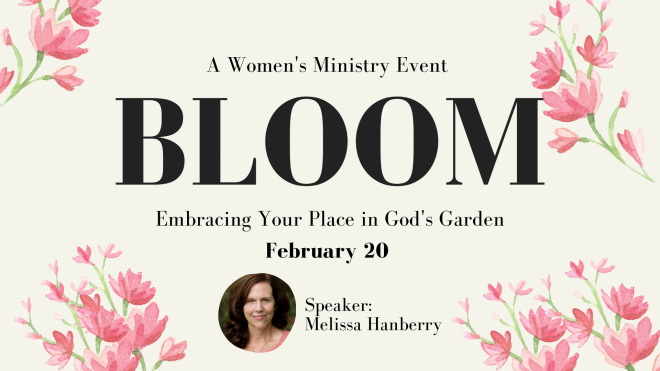 Thursday, February 20, 2020, 6:30 PM - 8:30 PM
Embracing Your Place in God's Garden
Speaker: Melissa Hanberry
This will be a memorable night to gather and be encouraged by sisters in Christ from all walks of life.
Together we will learn what it looks like to embrace our place in God's garden!
Regardless of your age or season of life, we would love for you join us for this time of growing in community with one another!
Ticket Price: $5.00 | Purchased online or in Church Office
Childcare Available for 8-weeks - Kindergarten: Must be reserved by Sunday, February 16th.