One Night Seminars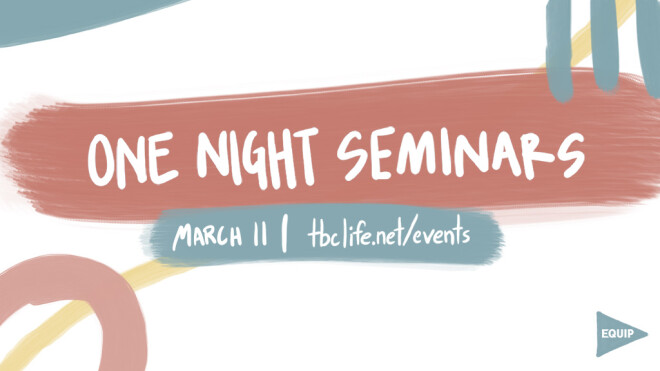 Wednesday, March 11, 2020, 6:00 PM - 7:00 PM
Join us for One Night Seminars! This night will be a time for us to learn about specific topics faced in our culture today.
Class Option 1: LETTING GO: PARENTING AFTER HIGH SCHOOL
Jonathan Guerry
B224
As our children grow up and change, our parenting has to change as well. This class will give you the tools you need to be the best parent you can be through your child's young adult years.
Class Option 2: SEPARATION ANXIETY SURVIVAL GUIDE
John Hamm
B253
Gain a better understanding about separation anxiety, as well as discussing behavioral tactics to help toddlers and children overcome separation anxiety. Parents will also learn tools to help parents keep their sanity.
Class Option 3: GAMEDAY FOR THE GLORY OF GOD
Larry Boyd
B255
Scripture calls Christians to do everything for the glory of God. That means every thought, every word, and every deed are to be done in a way that brings pleasure and honor to Him. This includes playing, watching, and talking sports!