Fishing Tournament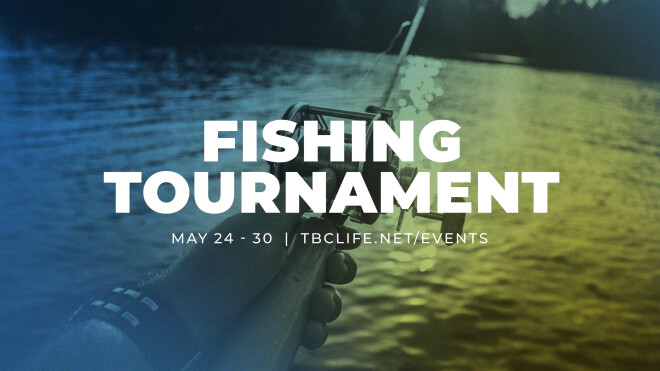 Sunday, May 24, 2020, 12:00 AM - Saturday, May 30, 2020, 12:00 AM
Throughout the current sermon series, we want to give our church family opportunities to have some fun together. Because one of the themes of Jonah is about a big fish, we are hosting a churchwide fishing tournament for anyone that desires to participate.
Here are the Rules:
The tourney is from 5/24 to 5/30.
Within the week, you can only record fish that you catch in one single day. (from sun-up to sun-down)
No more than two people per team.
Freshwater fish only
You must post your catch hanging on a scale with the weight clearly in view.
Send pictures to:
Prizes will be awarded to:
Most Total Weight
Biggest Fish
Smallest Fish
More details will be coming soon. Please email Jonathan, , with any questions.