Welcome Home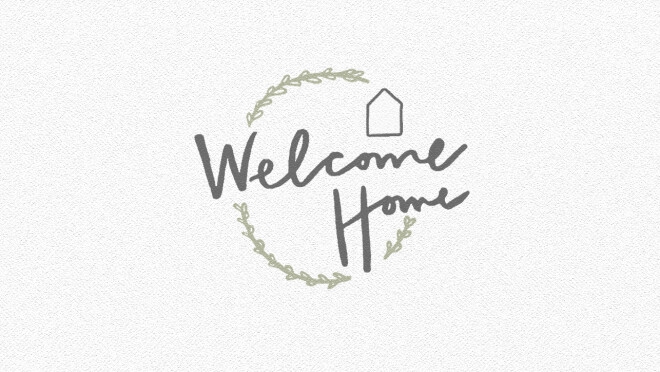 Sunday, June 07, 2020
Sunday, June 7, Worship Services || 9AM & 11AM
We are so excited to welcome our Temple Family back home to our TBC campus! To help us keep track of who is coming June 7 and to best practice careful social distancing, we ask that you take the time to register your family for the service time you will be attending.
Temple Re-entry Q & A
WHY RE-ENTER THE CHURCH ON SUNDAY, JUNE 7?
Because corporate worship matters! While the church is not a building but people and while we will continue to offer online worship, as usual, there is something special and supernatural about God's people gathering. Over the last several weeks our Pastors and Directors have been thinking and praying over several possible options of slowly regathering people together. After much discussion and prayer, as well as, consulting with other church leaders from all across the Southeast who are also considering various options, we feel that a modified Sunday worship schedule is the best and safest way to regather people while still adhering to the current CDC guidelines regarding social distancing, etc.
Sunday, June 7, will mark the first time in 14 weeks that we have physically come together for corporate worship. As you recall, TBC was one of the first churches to move to online worship, and barring any unexpected events or executive orders we look forward to slowly bringing our people back on campus.
DOES TEMPLE HAVE "LEGAL" PERMISSION TO RE-ENTER THE CHURCH FOR CORPORATE WORSHIP?
Absolutely! So far Temple's Staff has done our best in balancing our Biblical mandate of meeting together while also respecting, submitting to, and praying for our government officials. Every precaution that TBC has taken thus far regarding not meeting was also done VOLUNTARILY since Governor Reeves declared churches "essential businesses" from the outset just as long as they abide by CDC and MDH standards. Below is the section of Executive Order No. 1463:
"3. c. For purposes of this Executive Order the phrase "Essential Business or Operation" means:
Religious entities including religious and faith-based facilities, entities and groups, religious gatherings, provided that they adhere to the CDC and the Mississippi Department of Health recommendations and guidance to prevent the spread of COVID-19."
WHAT WILL CHURCH LOOK LIKE ON SUNDAY, JUNE 7?
Great Question! As mentioned above, TBC will continue to follow the CDC and MDH standards. Once family units/individuals enter the church facility they will be escorted to a worship center seat. Family units/individuals will be seated 6ft apart from those around them and worshippers will be seated on every other row. Worship itself will look and sound very similar to the online content we've been providing since moving to online worship.
For the month of June, we will also limit the number of people inside the worship center to roughly 30% of our seating capacity (approx. 800 people). The self-imposed 30% capacity limitation is well below the current 50% capacity Governor Reeves recently set forth for restaurants and businesses, as well as, the "Safe Worship Guidelines" he recently issued. We will also be offering two worship hours at 9AM and 11AM (and our online services) to ensure people are adequately spread out in the worship center.
DO I / WE NEED TO LET TBC KNOW WHICH WORSHIP HOUR I / WE WILL BE ATTENDING?
Yes! We are asking everyone who is planning to attend worship at either 9AM or 11AM to RSVP for worship by using the RSVP link we will make available in the coming days. While technically not a "reservation" your RSVP will give us a general idea of how many people we should expect at each worship hour. Should the Worship Center fill up to the 30% capacity we will use the REFUGE Student Worship Space as overflow.
WILL BIBLE FELLOWSHIP CLASSES, CHILDCARE, AND CHILDREN / STUDENT MINISTRIES MEET ON SUNDAY?
Unfortunately not at this time. As you can see on our Phased Reentry Plan (www.tbclife.net/plan) our goal is to slowly build up to more "normal" ministry offerings in August. As you can imagine it is simply too difficult to care for babies, children, and teens while maintaining the 6ft social distancing recommendation. We do hope to bring ADULT Bible Fellowship Classes back on campus slowly, starting on Wednesday nights first, as we continue to balance reentering and safety precautions. Visit www.tbclife.net/groups for updates.
WHAT WILL PRESCHOOLERS AND CHILDREN DO DURING WORSHIP?
As a parent of three kids, I hear you and we are here to help! As stated above, during Phases 2 & 3 of reentering our church, babies through adults will be worshiping together. Our Preschool and Children's Ministries will provide "worship bags" each week that include resources to help kids engage and participate in the service. We want to help alleviate stress for parents who are worried about their child making it through the service, but more importantly, we want kids to know that "big church" is for them too!
ARE THERE CERTAIN PARKING LOTS I SHOULD USE?
Yes! During this first phase of reentering the church (www.tbclife.net/plan) we are asking people to park as close to Old Hwy 11 as possible so we can direct people towards certain entry points into our building. The 5220 Entrance WILL NOT BE OPEN, so please keep that in mind when parking. However, no need to worry as we will also have plenty of First Impression and Parking Lot Team Members strategically placed throughout our church campus to provide assistance and direction.
WILL ANYTHING ELSE BE DIFFERENT ON SUNDAY, JUNE 7?
Yes! First, we are asking all members of our Church Family if they are not well, have been diagnosed with COVID-19, suspect they may have exposed to COVID-19, have traveled within the last two weeks to a COVID-19 hot spot, or have an underlying medical condition that makes them at risk, to please stay home and worship with us online at either 9AM or 11AM

We will have volunteers at our church entrances to help individuals find their seats, to remind people to maintain social distancing, and also to help worshippers exit the Worship Center in an orderly and safe way.

Following each worship service, we will be cleaning and disinfecting our restrooms, entryways, and the entire worship center.

We are not serving any food or drinks before, during, or after our worship services.

While wearing a mask or facial covering is not required, we do expect some people to be wearing them. If wearing a mask or facial covering makes you more comfortable, we encourage you to bring your own. TBC will have masks available for those who request one.
WHAT CAN I DO TO HELP IN THE DAYS LEADING UP TO JUNE 7?
Pray, be flexible, be positive, and come into worship both expecting God to move and for things to be different! If we wait until the COVID-19 pandemic is nothing but history in order to return to worship we will be waiting for quite a long time. God has called His people to gather for worship and God has created us for relationships (both with Him and with each other). The steps outlined above, while not perfect, will allow us to regather in a safe but different way. The Pastors and Directors of TBC are united in this plan and we will continually monitor and evaluate both its effectiveness and impact as we go. Any changes to our reentry plan (www.tbclife.net/plan) will be communicated as needed and we will do our best to make sure everyone stays informed.