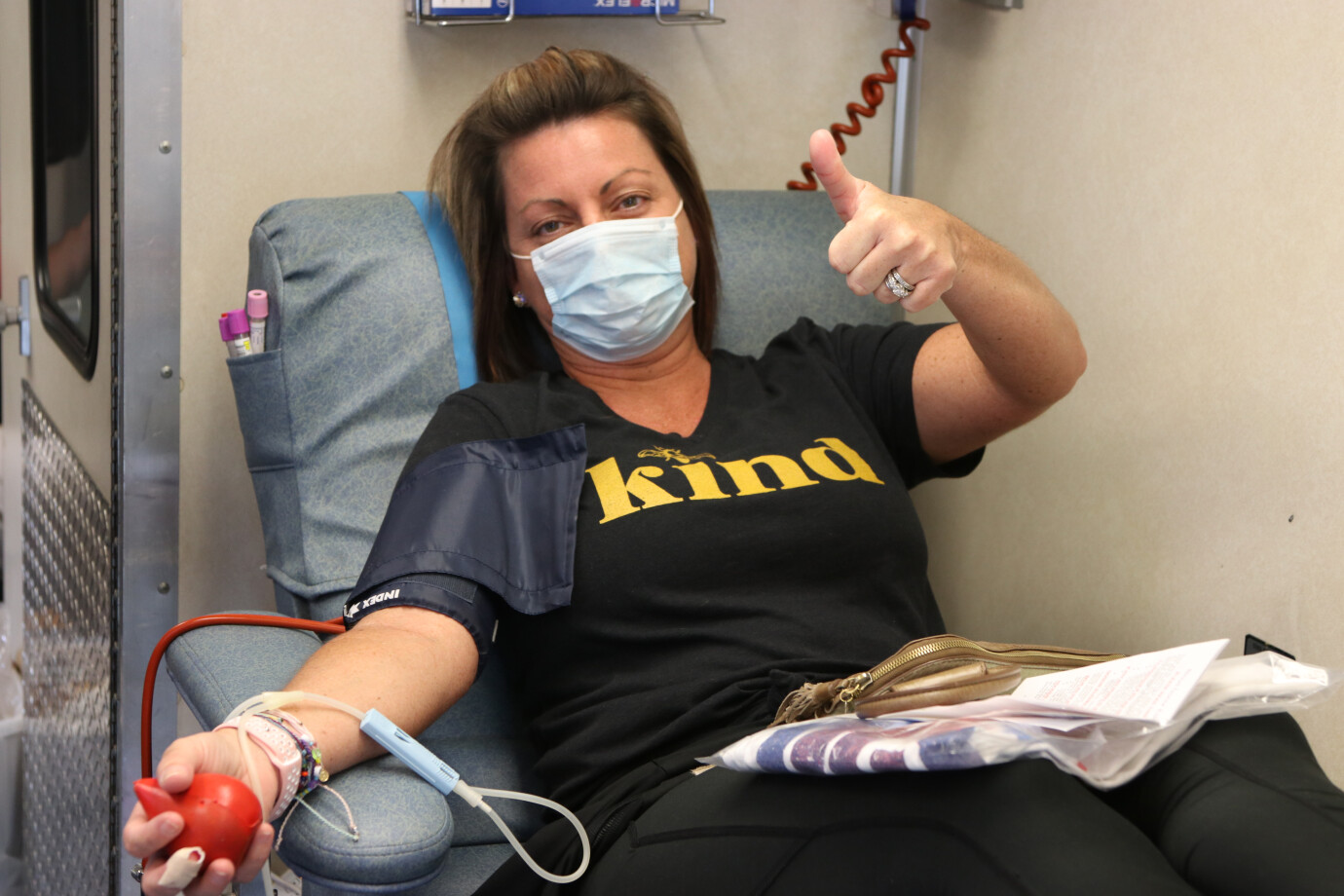 February 18, 2021 12:00pm
Address: 5220 Gym, 5220 Old Highway 11, Hattiesburg, MS US 39402
Contact: Drew McDonald
Location: 5220 Gym Floor
When you arrive:
Check-in on the first floor of 5220 (gym)
Wear a mask or face covering
The waiting area has limited seating inside. If more waiting space is needed, a coordinator will allow donors to wait in vehicles until the time is ready.
Information from Vitalant
All donors will be required to wear a face-covering or mask at the blood drive
Vitalant staff are also required to wear masks/face coverings
Vitalant can provide a mask to donors if they do not have one of their own.
Extra steps Vitalant is taking to support donor safety

Taking donors' temperature at check-in
Setting up larger waiting areas
Limiting the number of people in the waiting areas to adhere to physical distancing guidelines. Vitalant invites donors to wait for their appointments in their cars and receive a phone call or text when it is their time.
For more information from Vitalant, please visit www.vitalant.org