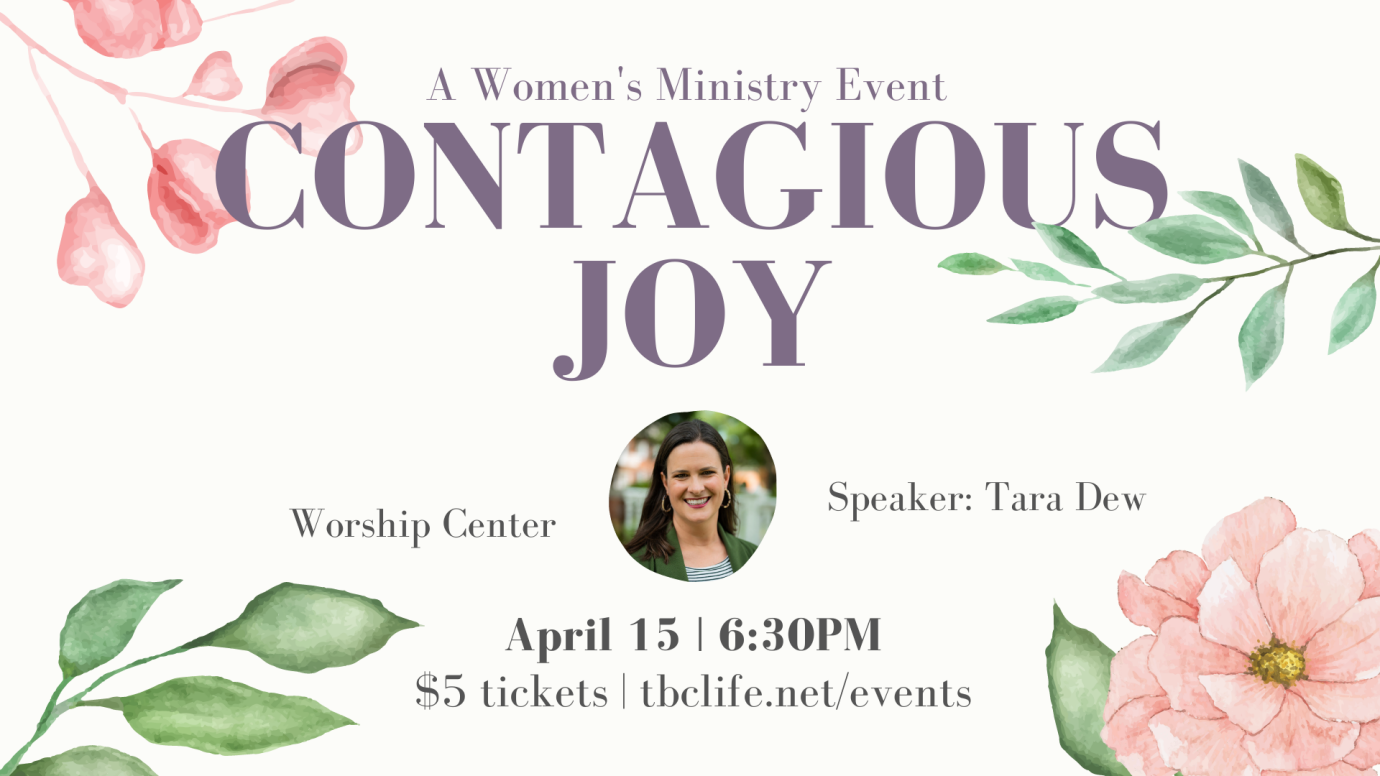 April 15, 2021 6:30pm
Address: Temple Baptist Church | Hattiesburg, MS, 5220 Old Hwy 11, Hattiesburg, MS US 39402
Cost: $5.00
Contact: Susan WardSusan Ward | 601-450-3080
Guest Speaker: Tara Dew (wife of NOBTS President)
Registration: $5/person

*No childcare
*No meal
Location: Worship Center
*The deadline for registering online is midnight on Wednesday, April 14. // Only those pre-registered will be entered in door prize giveaways
We live in a world where many things can be picked up and spread. Germs and viruses, yes, but even more so fears, attitudes, and perceptions are highly contagious. So often, we can find ourselves feeling discouraged, overwhelmed, and scared by the events surrounding us. We can grow isolated and weary.
However, the Bible tells us that we can possess something that is truly contagious in a good way: JOY!
As we look into God's Word, we will discover that, despite our circumstances, it is possible to live a life filled with hope, peace, and joy.
We hope you will invite a friend and join us for a very special women's night on Thursday, April 15. It will be a gathering filled with worship, centered around God's Word, and infused with encouragement. And it is our hope that we will all leave with a contagious joy!