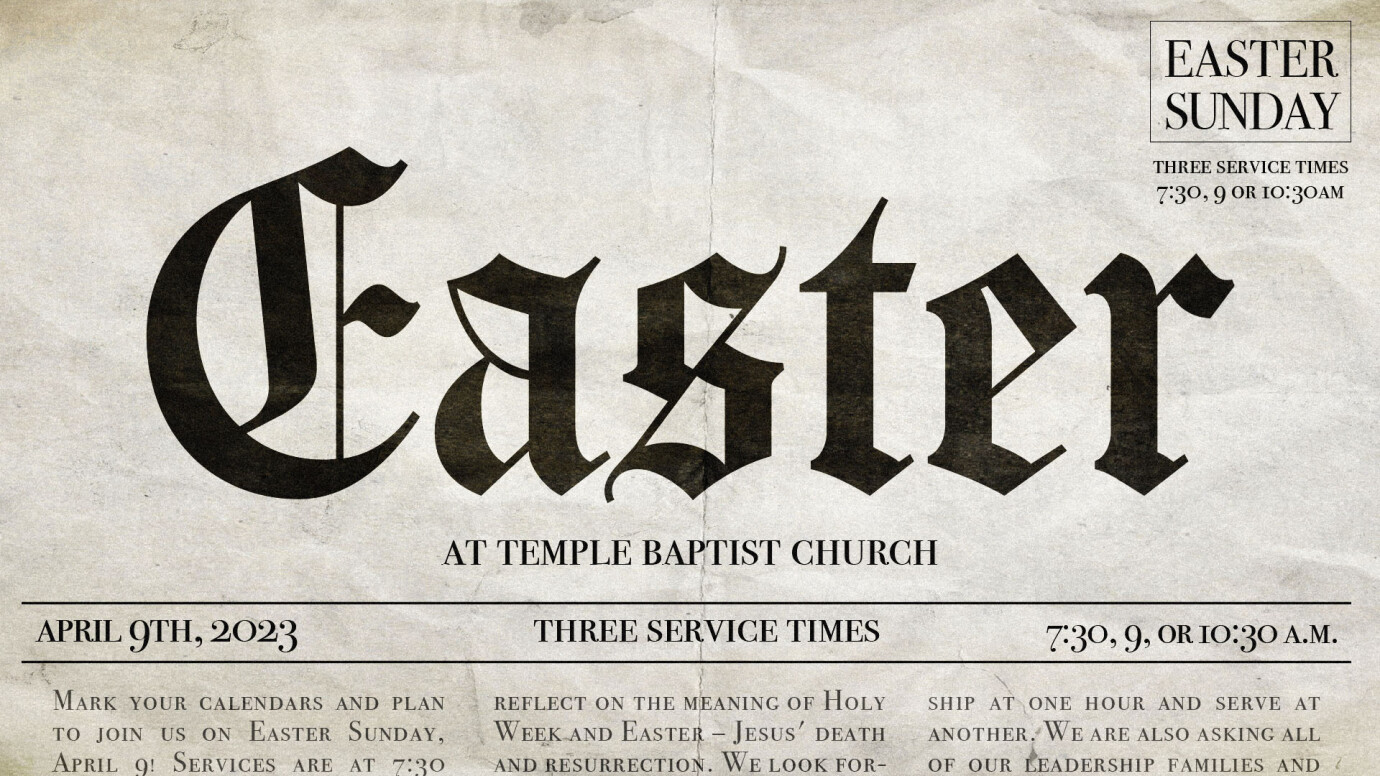 April 9, 2023 7:30am
Contact:
Website: https://www.tbclife.net/easter/
EASTER AT TBC
7:30 AM | 9:00 AM | 10:30 AM
WHAT TO EXPECT

Once you arrive at Temple Baptist Church, you will be greeted by our awesome parking and greeting volunteers that will help guide you from the doors to our worship center. If you have children, we offer preschool childcare for a fun, safe experience for your little ones. Feel free to dress casually. We are so excited to welcome you!
ARE YOU OFFERING CHILDCARE?

Yes! During the 9:00 and 10:30 am - Easter services, Preschool ministry is available for children 8 weeks old through 3 years old (Pre K 3).
Downloads
3 IN 23 / / 2 IN LINE & 1 ONLINE